Danish Insurance company Gartnernes Forsikring enters partnership with Bliksund
In the future, the use of video streaming will help Gartnernes Forsikring improve the customer experience and reduce their CO2 footprint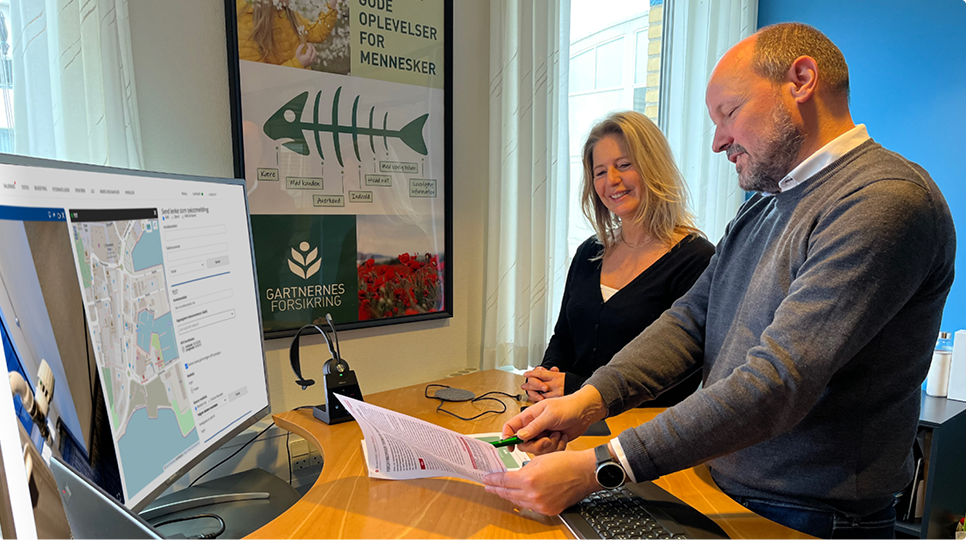 On March 1, the green insurance company Gartnernes Forsikring starts the rollout of Bliksund's video solution, IncidentShare. The implementation starts after a successful trial period. The solution will be rolled out in the entire operating organisation, but still the managing director of Gartnernes Forsikring, Irene Andreasen, expects that it will go quickly:

In March we will start implementing the solution wherever we can and where it makes sense. I imagine that the rollout will go quite quickly, so that both employees and our customers can benefit from the solution within a brief period, says Irene Andreasen, CEO of Gartnernes Forsikring.
Be

tter customer experience
As a small insurance company that covers the whole of Denmark, Irene Andreasen sees enormous potential in IncidentShare - especially when it comes to customer experience: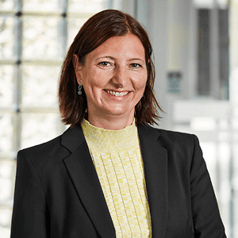 There is no doubt that we have chosen the solution, among other things, because we reduce our CO2 footprint. We are a small company that inspects properties and damages all over the country. This means that our technicians often have exceptionally long journeys, which we can replace with the use of video in the future, says Irene Andreasen.
She emphasizes that the kilometres and the hours on the roads saved, also improve the customer experience:
Another important reason we chose this video solution, is that it makes the experience better for our customers. They will find that in the future they can get faster help faster now that we are just a click away. In general, our employees will also have more time to help more people, Irene Andreasen adds.
Safe trial period and good relations 
Prior to the implementation of IncidentShare, the employees have had the opportunity to test it - both as an employee and as a fictitious customer. And Irene Andreasen only received positive feedback:
- The solution has been well received by the employees. They say it is super easy and intuitive to use. And precisely the ease of use is one of the things we have focused on when choosing a solution. One of our core values is that it should be easy for both us and the customers. That way we give everyone the best experience, says Irene Andreasen
To Irene, it has also been crucial that they have felt safe in the collaboration with Bliksund and that the gut feeling has been good:
When we enter a collaboration, it is - in addition to the delivery itself - important that we have a good gut feeling. And I must say that we have had that right from the start with Bliksund. We have been very well received and have felt in safe hands from the start, says Irene Andreasen.
Thomas Steen Vilhelmsen, sales manager for insurance in Bliksund and contact person for Gartnernes Forsikring, looks forward to an exciting collaboration:
We look forward to the collaboration with Gartnernes Forsikring and being able to support their green profile. The fact that they are a smaller nationwide company that wants to provide good customer service and use our solution as part of that suits our spirit. It will give the green insurance company many kilometres saved, limitation of CO2 and a higher degree of customer satisfaction. We are proud to be able to help them with that, says Thomas Steen Vilhelmsen.
The solution (IncidentShare) works so that the customer is sent a link to their smartphone and with a single click a secure video connection is established. This way, the employees at Gartnernes Forsikring can see the customer in real time via video. The plan is to use the tool to inspect damage, carry out risk assessments and give advice to customers all over Denmark.
The story got covered in Danish media FinansWatch - read it here