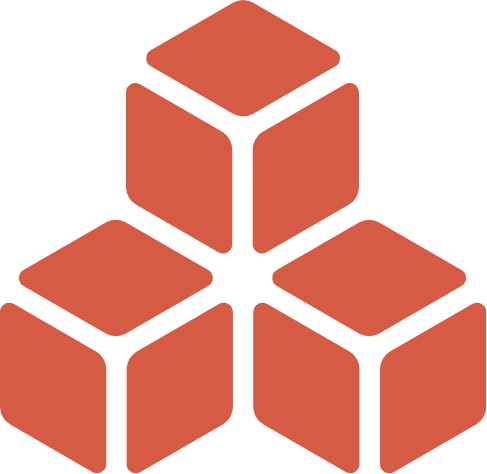 Control and overview of all your operations
Get control and insight into your operations to improve the safety, efficiency, and reliability of the fire service. By using our tailored digital tools you can make more informed decisions, work more effectively, and better serve the communities you are sworn to protect.

You can monitor your resources, manage your crew, and improve operational practices. The detailed insight ensures that your team members are operating at their highest levels and that they are adequately prepared to respond to any emergency. We also help safeguard your crew against all statutory duties through a tailored exposure register.

With our tools you can work in a structured way with competence and drills, ensuring that your crew uses best practice and works safely and efficiently. This can help to minimise response times and maximise the effectiveness of their efforts. Proper inventory management and control of equipment and materials will also ensure that all assets are accounted for and that they are being used appropriately.
Common situational awareness
With the user-friendly and secure live streaming tool, you are able to receive video from callers and can stream video from your devices to the emergency dispatch centres. Operators and incident commanders will have access to the same video. Through the use of drones and bodycams your crew are able to gain better situational awareness and understanding of the environment, allowing firefighters to plan and execute their response more efficiently and safely. All videos can be shared internally and externally.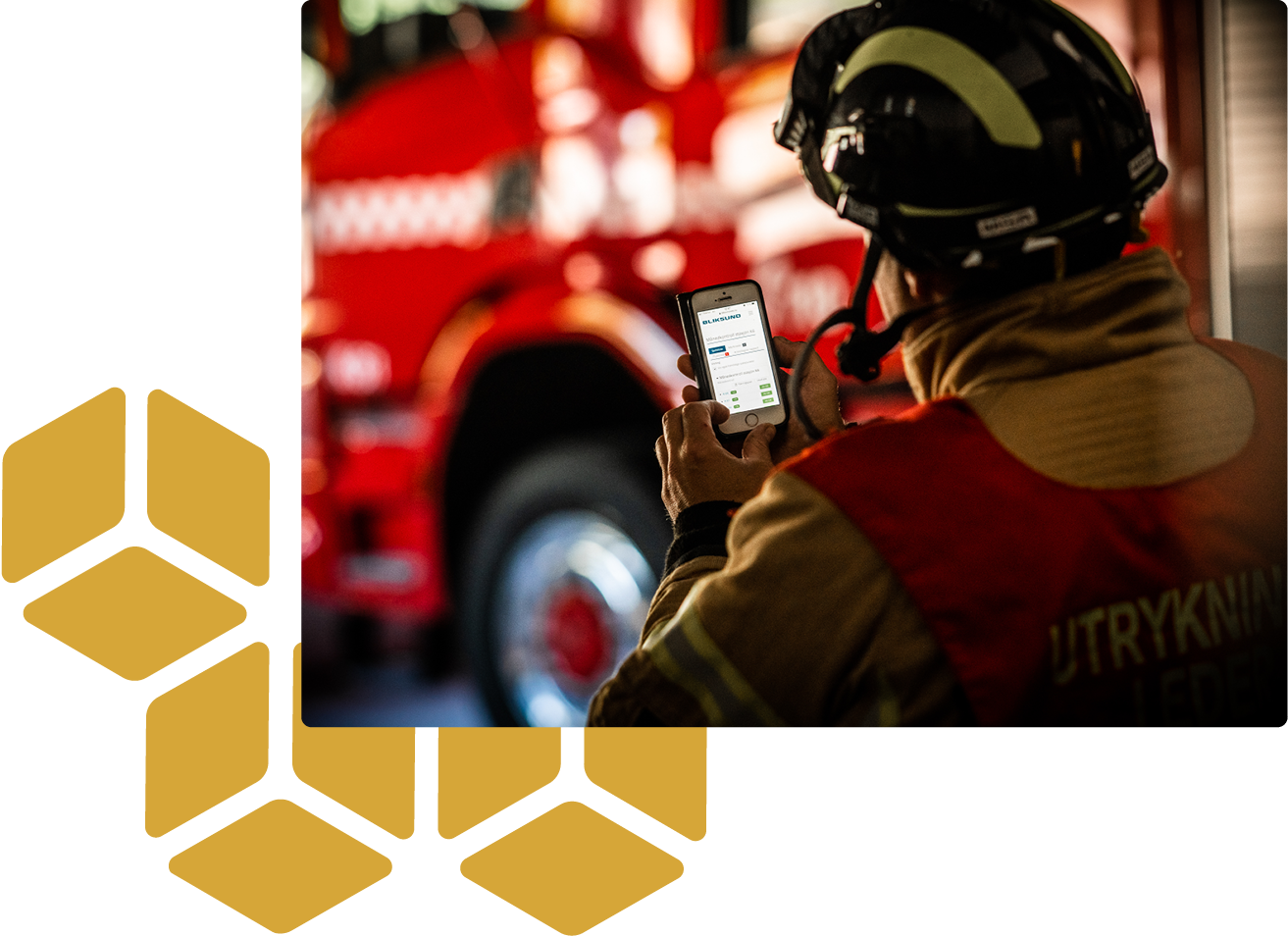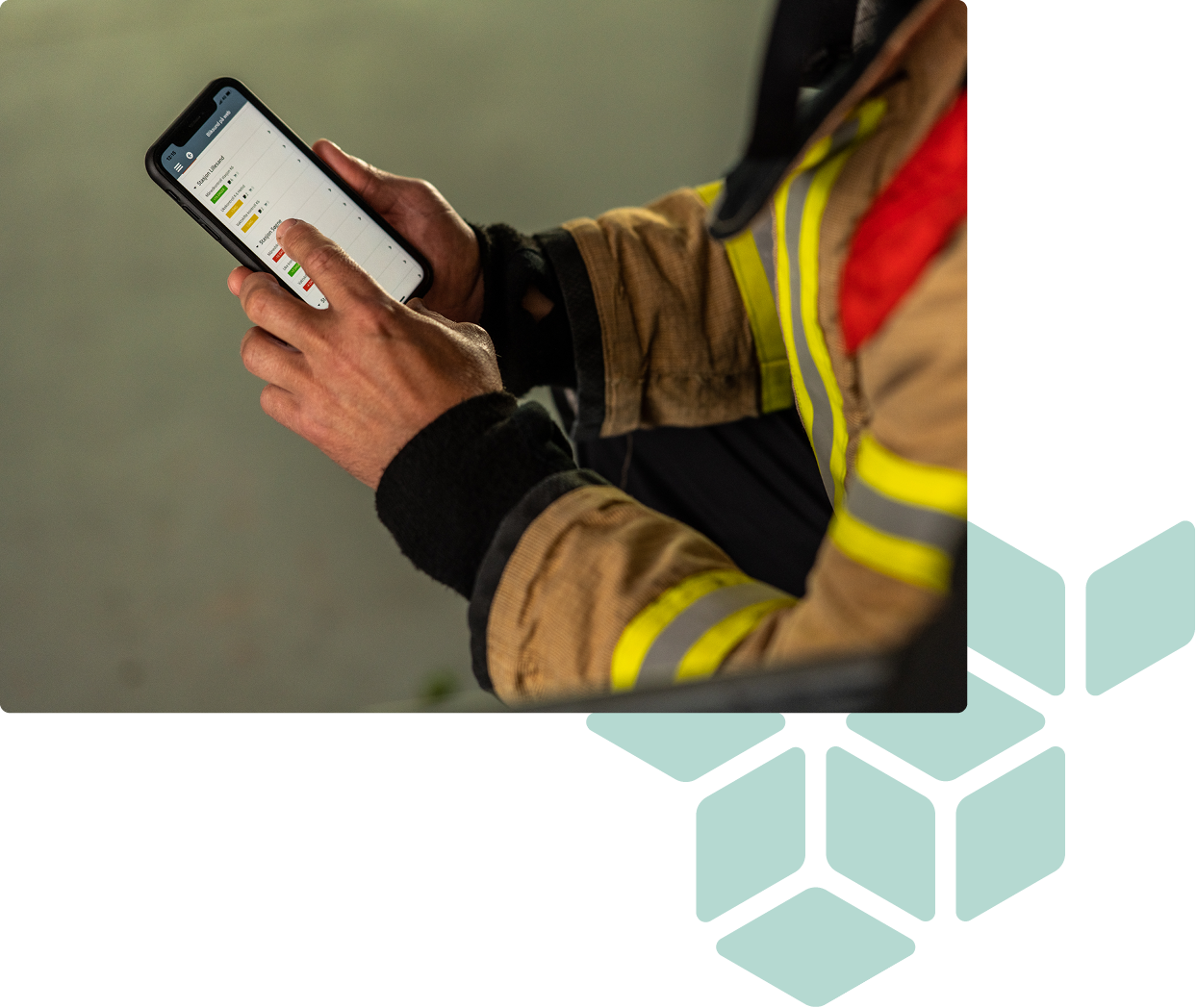 Our solutions are designed specifically to meet the needs and demands of the fire service. By streamlining processes and reducing the time spent on manual tasks, the fire service improves its efficiency, accuracy, and cost-effectiveness.
This allows you to focus on more important tasks, such as responding to emergencies or training.
Our employees experience many complex situations that require several skills. It is therefore important to systematise and structure the work around mapping, utilisation and development of employees' skills to ensure the best possible service to the citizens. So far, a lot of work has been manual and time-consuming. Now we get a system that makes visible today's level of competence and tomorrow's competence requirements in a good way. With Bliksund, we get a digital solution that supports our processes and needs going forward
Fire Chief, Asker & Bærum Fire Services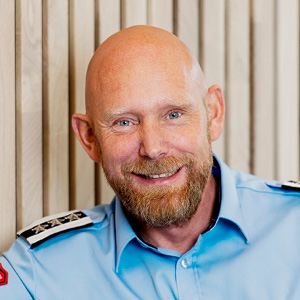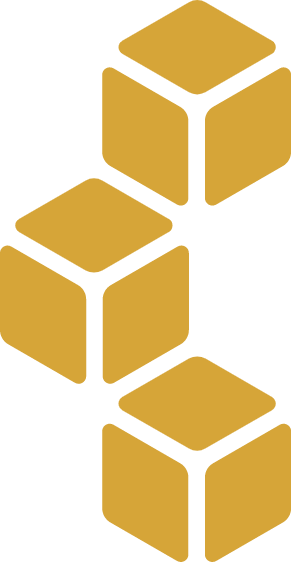 Emergency Dispatch Centre
Decision support to ensure the right response at the right time

Access to real-time video and shared situational awareness, combined with structured operating procedures, enables you to make more informed and accurate decisions.

Through a virtual presence, you get a better overview of the situation and the incident scene. Real-time video frees up valuable time and ensures a quick exchange of information and efficient collaboration. You are able to respond quickly to an emergency, sending the right crew to the scene with the right equipment, skills and training. This way, you can manage the incident effectively, assess the situation, identify hazards and take the necessary steps to reduce any potential risk.

Our operational management solution gives valuable and high-quality operational support. You get a full overview of your resources, your crew's competence and skills, and shift reporting. The system allows you to maintain policies and procedures, and increase quality and standards in your dispatch. You gain full control and insight over all processes, and a common understanding of the situation in everyday work and emergencies.
Bliksund and Incendium have built a position as leading suppliers to emergency services and know the industry well. We are confident in our choice of solution. When a fire occurs, you need immediate situational awareness to resolve the situation as best as possible. Now the Emergency Dispatch Centers and the fire services will get a solution that provides live video from callers as well as the ability to stream live video from their own video sources. It will also be easier to manage resources and ensure that the correct crew is dispatched. This gives everyone access to a solid platform for the future, and we can provide an even better service to the citizens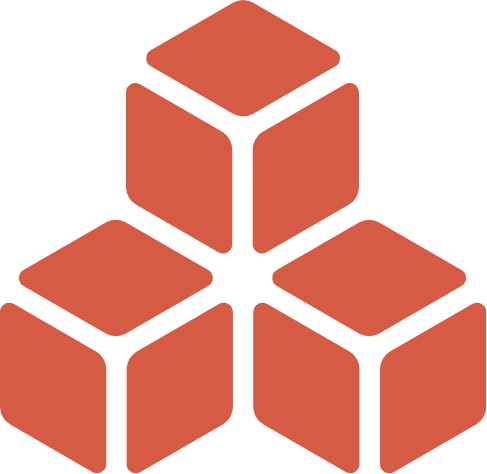 Our solutions for the fire and rescue services
A scalable, modular, and highly user-friendly way of organizing your workday.
Secure, intuitive, and user-friendly live streaming from the scene of the incident or patient treatment.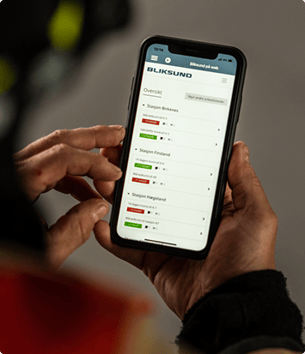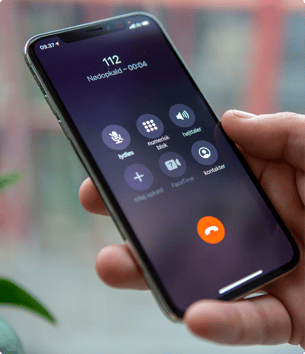 For more than 10 years the Greater Copenhagen Fire Department has used...