Bliksund acquires Flexit Fire – becomes the market leader in Norway
In order to strengthen our market position as the leading supplier of operational management systems to the Norwegian fire and rescue services, Bliksund is acquiring the Bergen-based company Flexit Fire. The company delivers a cloud-based management system to more than 80 customers in Norway as well as Iceland. By integrating Flexit Fire's customer base and solutions into its portfolio, Bliksund will be the market-leading supplier to the fire and rescue services in Norway.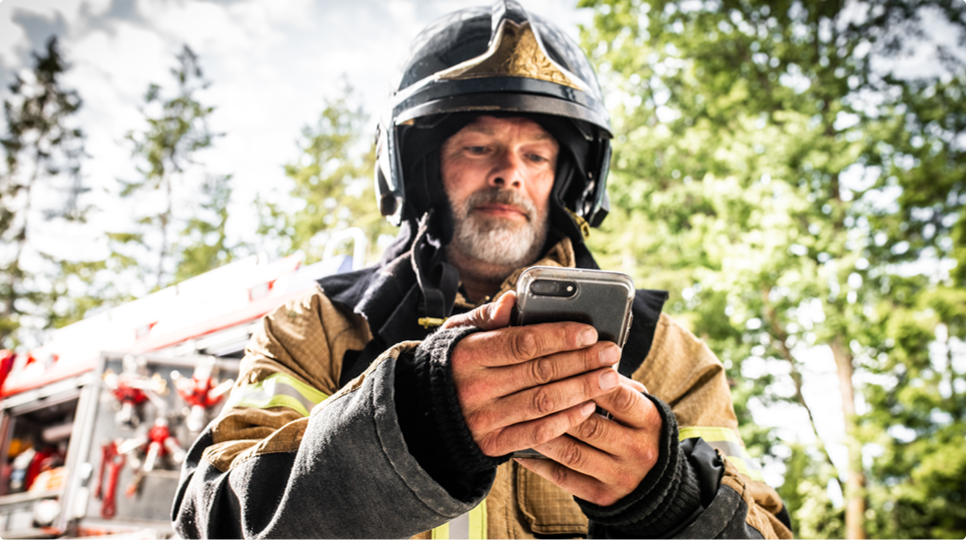 With roots dating back to 2006, Flexit Fire has focused on digitalising fire and rescue services in Norwegian municipalities since its inception. The company has built a solid customer base consisting of nearly 80 fire and rescue services covering more than 100 municipalities. The company also supplies solutions to several fire services in Iceland and the Norwegian Armed Forces and fire documentation for the private sector. With Flexit Fire's customer base and solutions integrated into its portfolio, Bliksund will be the market-leading supplier to the fire and rescue services.

Over the years, Flexit Fire has built up deep professional expertise, a broad network, and a large customer base. By integrating their solution into Bliksund GRID, we can offer a broader solution with more functionalities to the market. This acquisition gives us a solid market position in Norway. In addition, Flexit Fire has customers and a network in Iceland, which further supports our global expansion strategy. We look forward to welcoming Fredrik and the team to Bliksund.
Janne T. Morstøl, CEO at Bliksund
Bliksund and Flexit Fire have competed and worked towards the same customers in the Norwegian market for several years. Like Bliksund, Flexit Fire has focused on delivering flexible solutions that support the digitalization of fire and rescue services in areas such as competency, exercises, equipment, personnel and checklists.
Bliksund has built a solid position in the market with solutions that are tailored for the fire and rescue services. Bliksund has a solid owner and a large development team that will benefit us and our customers. We will become part of a larger organization that shares the same values as us. At the same time, our customers will get even more opportunities with access through a larger development organization and a dedicated customer team that will ensure further development of the solution moving forward, says Fredrik Sandø Jessen, CEO of Flexit Fire.
The Swedish investment company Monterro specializes in Nordic software companies and became an owner in Bliksund in February 2021. Since then, the Grimstad-based company has set up a branch in Oslo, as well as opened an office in Lund in Sweden and a development office in Vietnam. This will be the company's second acquisition this autumn after the acquisition of Danish Incendium in August.
Bliksund has good momentum, and this acquisition supports the company's strategy and desire to consolidate its position as the market leader within digital solutions for the Norwegian Fire & Rescue services, says Roald Hunvik, Country manager at Monterro Norway.