Our tools improve patient care, streamline processes, and enhance communication and collaboration among ambulance crew members and other healthcare professionals.
By using an electronic patient care record, real-time video, and a comprehensive operations management system, you get the necessary oversight and insight to improve and facilitate your daily working life.
The electronic patient care record will provide your crew with timely access to patient information, enabling them to accurately diagnose and treat patients during transportation. The record is updated in real time so that your crew can quickly and accurately provide the best care possible. By reducing paperwork and improving the efficiency of care, your crew can spend more time with the patient.

By providing a more comprehensive view of the patient's condition through real-time video, the crew can better anticipate and respond to the patient's medical needs. The use of video also enables remote diagnosis and guidance from specialist physicians, reducing time spent in transit and improving patient outcomes.

A complete operations management system helps you to handle resources in an efficient way and gives operational support in a hectic workday. By having full overview and control over your crew, fleet and equipment you increase operational efficiency and accountability, improve patient safety and reduce operational costs.

We partner with healthcare professionals to design and implement solutions that meet your needs and improve your daily working life, all while prioritising patient safety.

Our solutions are currently used by all ambulance services in Norway.
Our solutions for the ambulance services
A complete ePCR solution for prehospital services.
A scalable, modular operations management system that helps you organise your workday.
Secure, intuitive, and user-friendly live streaming from the scene of the incident.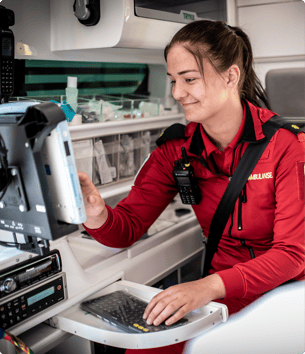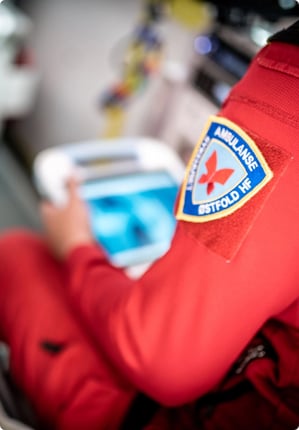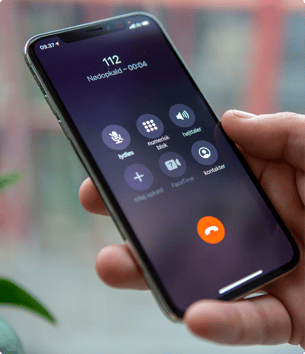 In addition to a better and more efficient everyday life for the ambulance crew, we also expect other positive effects such as cost reduction on print and archive solutions, less manual work in connection with post-registration of data, increased patient safety and better interaction in the pre-hospital service.
Head of Ambulance services,
Førde Hospital Trust