Secure live streaming
Incidentshare GO is a cloud solution that makes you able to stream live video from DJI products, GoPro, smartphone (IOS and Android) or via RTMP and other streaming protocols. We offer a 1 month free trial, with no credit card needed.
Submit the form down below and get startet
We support all DJI drones for live streaming and a range of other drones as well. Broadcast or watch live video directly from your drone, OSMO camera or even GoPro camera, with our IncidentShare GO custom link. Secure the stream by adding ip-restrictions and share your video from anywhere in the world.
The IncidentShare app make any iOS or Android device a professional-grade streaming camera. Use the app to share live video securely from anywhere in the world.
IncidentShare support various streaming protocols, e.g.: WebRTC, RTSP, RTMP, RTMPS, SRT, MPEGTS and ONVIF. Whether you are streaming board meetings, town halls, conferences, workshops, or live panel discussions, IncidentShare Go can help you securely engage your audience worldwide. Viewers can watch on any device, including desktops, tablets, mobile devices.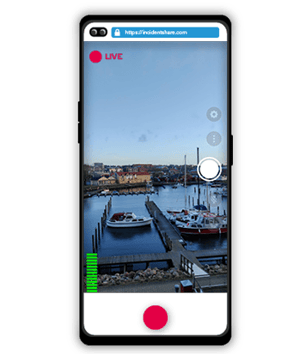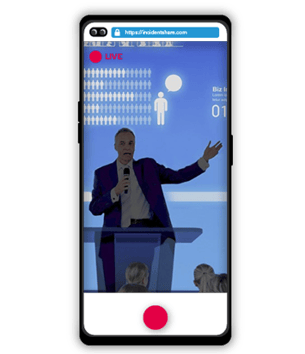 Is the live stream secure?

IncidentShare runs on private servers in a secure virtualized environment. We make sure you get all the benefits of cloud solutions, but at the same time retain the security of always knowing where your data is. With WebRTC and high-level encryption, you can be sure that all your video streams are transmitted securely.
Can I record my broadcast?

Your broadcasts are recorded as a private video and it's up to you whether you share it with your audience. We only store the latest recording created but you can easily download your latest recordings directly from within the IncidentShare GO site.
What is the resolution?

Your full HD content is passed through to the viewers. Enjoy 1080p live streaming, with no caps on bitrate or resolution.
Can I host inhouse?

Yes. If you need this service hosted on prem we will be able to help you out.
Does IncidentShare contain ads?

You will not be interrupted with ads in live or recorded content. Not even in the free trial. IncidentShare GO is a private channel to support your business with secure streaming capabilities for your DJI drone, our app or a RTMP stream of your choice.
How much does IncientShare cost?

We offer a 1 month free trial, then the annual price is 1760€ for one channel on our cloud solution.
I need support

If you are an existing customer and need support, go to our help centre and select support. Here you can create a ticket and we will get back to you as soon as possible.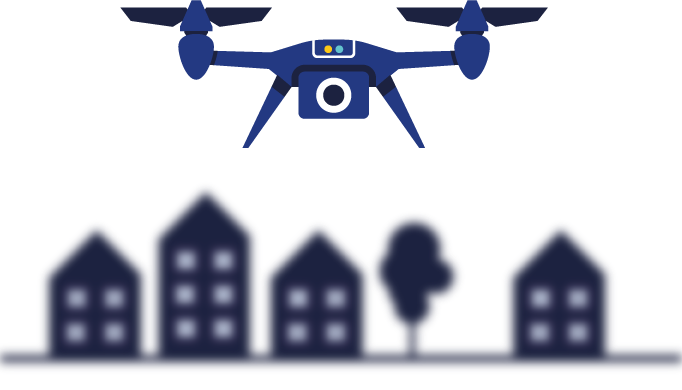 We have created this complete guide on how to set up an RTMP stream from...